If you're new to the world of entrepreneurship, then there's one tip you should remember --
I've been a bazaarista for 5 years now but I have to admit, my sister and I still have oopsie moments when it comes to choosing the bazaars to participate in.
One oopsie moment just happened last week during a big gamers' event in World Trade Center.
There were lots of people, yes, but WERE THEY THE RIGHT PEOPLE?
Unfortunately, NO…a lesson I learned the hard way…
During the event, I wasn't able to recover the rent cost...plus...
My beloved IPad was stolen.
I seriously cried for days…as if my boyfriend and I broke up.
They say because more blessings will come my way.
"YOU ARE EXACTLY
WHERE YOU'RE SUPPOSED TO BE."
So, where exactly am I right now?
At home…with my new Samsung Note 2…still high from the just concluded 10A Alabama Arts and Crafts fair.
If there's one silver lining from my IPad tragedy, it's that I was able to take better photos of the event with my new gadget. Yey!
For crafters and artists who want a venue for their handmade creations, this is, definitely, the event to be in.
First, the rent cost is minimal.
Second, the people who visit the fair are 'the' right people.
By this, I mean, people who can appreciate handmade and would not hesitate to shower you with praises.
Whether or not you profited from the event may not matter as much at the end of the day.
Sincere compliments are something you can't put a price tag on, don't you agree?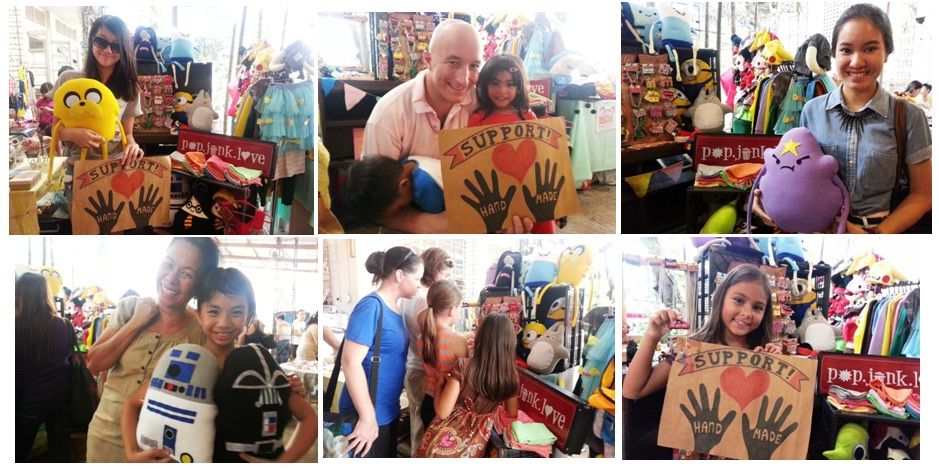 Another thing that sets this fair apart from other bazaars is that you get to interact with the brains behind a wonderful business.
You know me…I'm a junkie for success stories so just imagine how elated I am to be in the company of dreamers.
Some hope to eventually quit their jobs to do the business full-time in the comforts of their own homes.
Others, like me, already left their jobs and are in the process of making their new set-up work.
There were lucky ones as well…those who had already made it work and are now on their way to their dream life.
Inspiring stories, really.
Imagine…I shelled out just few bucks for the rent fee and I went home feeling like a millionaire.
Denise of Simone's Closet, Pretty girls of Itchy Hands, Geli of Pop Pins, Denver and his illustrations
Shani of Aromateria, Gela of Bohemian Gulaman (gelahachero@yahoo.com) and Dang of Cafe Rennais (cafe_rennais@yahoo.com), Gino and Michelle of Eureka Designs (eurekadesigns@yahoo.com)
Oh I cried over the weekend again.
To be able to inspire someone to not just dream but DREAM BIG is another reason why this Alabama fair is extra special for me and my sister.
We told our friend, Kish, to join.
Just reading how he described his business was enough to move me and my sister to tears.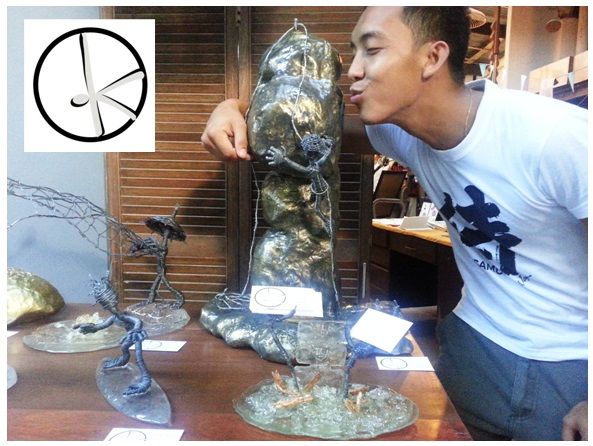 KARTWHEEL is a collection of artworks, crafts, and everything else
that spins the wheels of our imagination and creativity.

It is a venue for the things that drive us to learn more about ourselves
and what we can create using our mind and body.
Dream big loves,
Pin It Now!