Pets like to cuddle more when you're sick or depressed. Did you know that?
Like they can sense that you need to be taken care of so they'll just stay with you 'til you're okay.
Parents, siblings, twins, friends are said to have this keen sense as well whenever a loved one needs help.
Even if you don't tell them...sometimes, they just know.
In Dog heaven already...
We miss you Whitey.
If you've been following my adventures, I'm sure you know that my Dad and I don't often agree on a lot of things.
The title, I know, is ironic because I rarely ask for his advice. On times that I do, more often than not, we end up fighting.
The same goes for my personal life.
My Dad and I will always be here for each other but we're just not the sharing type.
However, I notice that on days that my personal life is a bit shaky, he can immediately sense it even if I hide what I really feel behind a big smile.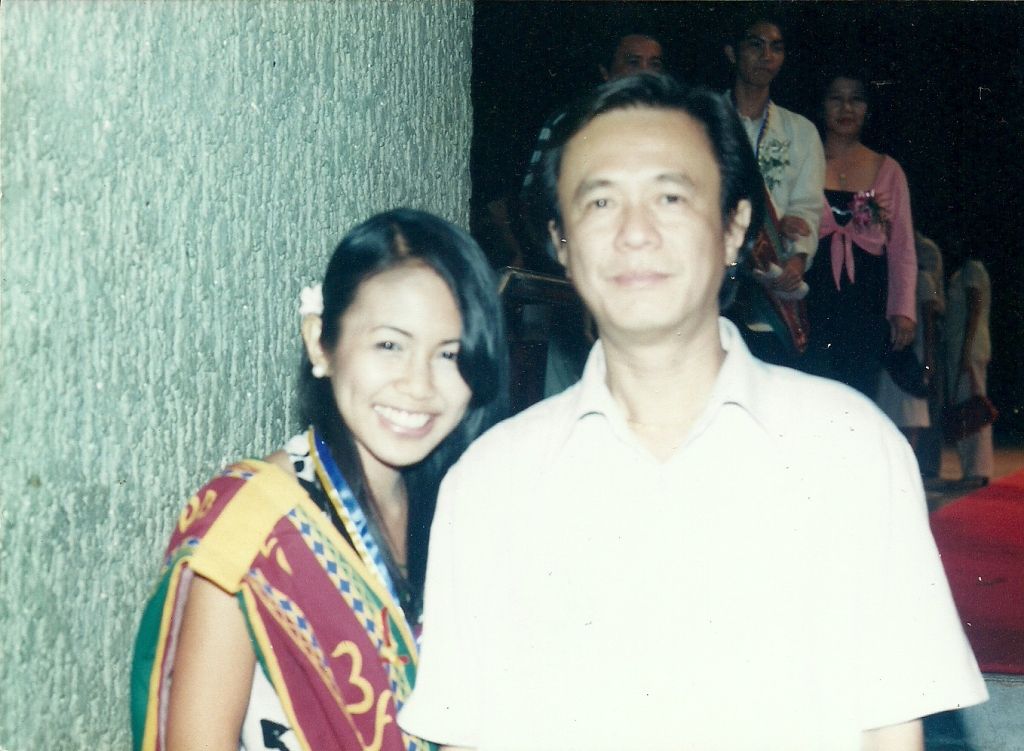 When my ex and I called it quits, for instance, my Dad cooked my favorite meals everyday.
My siblings were getting sick of the same dishes but my Dad still cooked them anyway.
Yesterday is another good example.
I cried myself to sleep the other night so just imagine how my eyes looked like the following morning.
I tried to manage the puffiness by washing my face and hiding behind my reading glasses.
I even asked my sister before going down if I looked like someone who cried the whole night. She assured me that no one will notice.
Confident, I proceeded to the dining area and ate breakfast as usual.
My Dad looked at me...his eyes lingering on my face a few seconds longer than usual...
He dropped his newspaper and went to his room.
A few minutes later...
"Roma! Roma!"

, he shouted.
"Busted...", I thought as I proceeded to his room.
"Yes...?", I said in the coolest way possible.
"WHY ARE YOU WEARING GLASSES?"

, he asked.
Daddy's girl

You see, I always wear glasses.
To point it out now is just plain ridiculous...unless it's his subtle way of asking me what's wrong.
He didn't prod me though when I said that I wear glasses all the time.
"We're having crispy pata

for lunch.", he replied.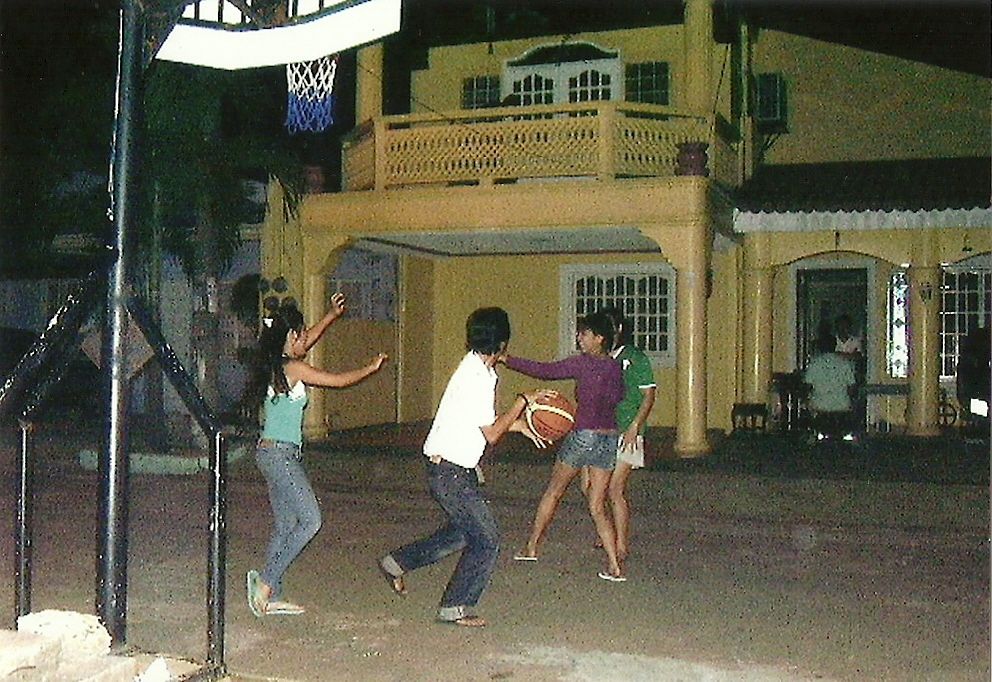 My Dad challenging his girls to a game of basketball
Today is Halloween, a holiday here in the Philippines.
Hoping the day would be a bit bearable since my family is almost complete for our traditional horror movie marathon.
I am more optimistic though that my day will turn out alright.
You see...I have another Father who always listens and answers.
On the night I cried myself to sleep, I opened my daily devotional book and stumbled upon these words of wisdom...
"Along the way on our journey through life,
we will have to make many decisions, and we will always get into trouble if we make them emotionally or according to what we think or want.
God wants us to make wise decisions.
I believe having wisdom is choosing to do now
what we will be happy with later

."
Dads just know what to say, right?
Give your fathers a hug today. :)
Missing my happiness
PS
In case you're wondering what crispy pata means...
it's deep fried pork knuckles. :D
HAPPY HALLOWEEN,
Pin It Now!