I once asked my friend Tishie if her magazine has a DIY section.
"Unfortunately, no.", she said.
Unlike women in the States, apparently, most Filipino women just don't have the time for craft.
I understand. Really.
With work, children and household errands, who has time to do her own necklace, right?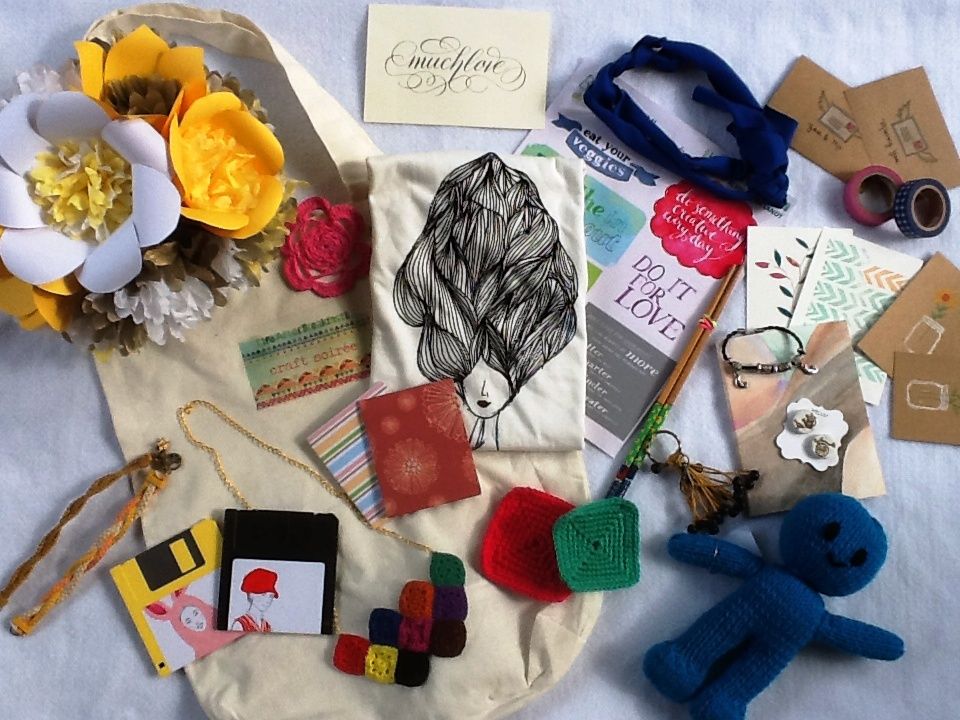 Handmade creations by Pinay Crafters
I have to admit though that I was a bit sad after learning this info.
I sincerely believe that "making" is a form of empowerment and to know that many Pinays have yet to tap in to this potential source of power and satisfaction just made me sad.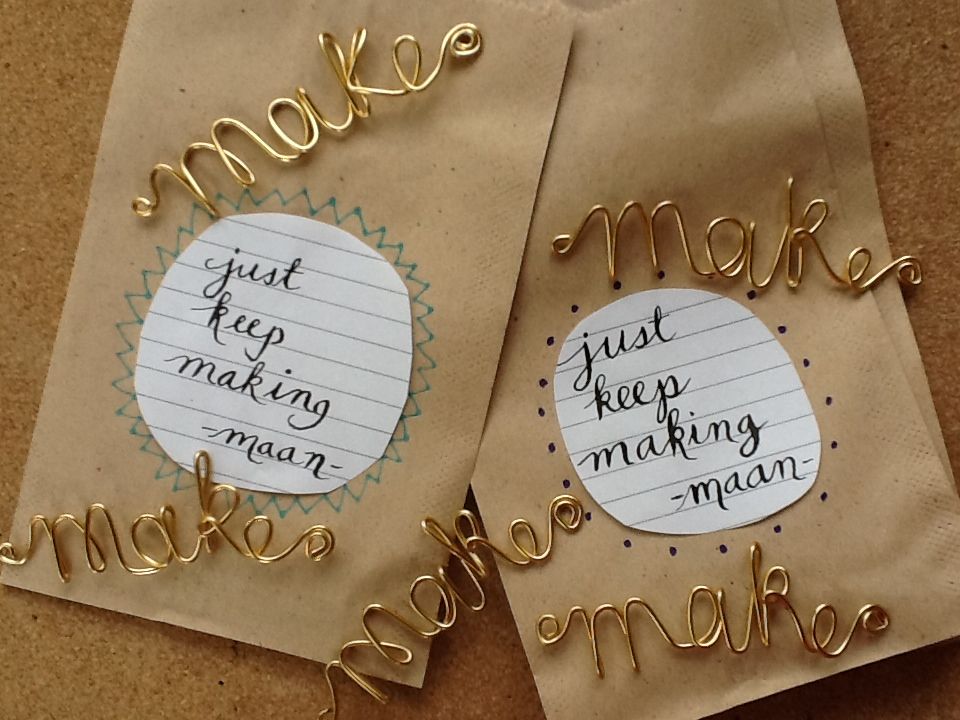 I agree that "making" takes more time and effort (at first) compared to just buying an accessory, for instance.
The process, however, I believe, is a transformative one which makes it all worth the trouble.
It makes "doers" out of people.
I cannot underscore enough how hard it is to pick up your first pliers or rummage through your old clothes for the first time looking for stuff to reinvent.
To actually go though the hassle means you've decided, you've committed and you've taken action.
This, my friends, is empowerment.
And oh...along the way...you've already helped Mother Earth by upcycling...you've taught kids at home to do the same...and you've gained an item with MORE VALUE.
All these because you picked up your first pliers!!!! :)
My first attempt to sculpt wire
If you want a professional...
my friend Ming of Kathang Kamay does this better...
But I guess just like plastic surgery, I just have to wait for the day that "crafting" becomes the trend.
'Til then, I want to recognize some Pinay crafters who are "making" things happen now.
My sister and I met them at our very first craft soiree organized by Alessa of Life After Breakfast.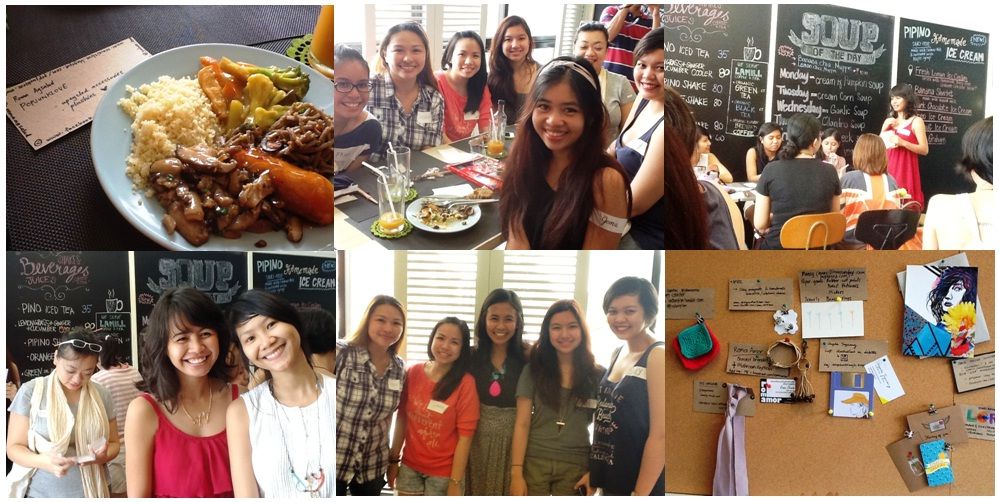 Craft Soiree held at Pipino, a vegan resto in QC
Christmas season is just around the corner so you just might want to take a look at their wonderful creations first before opting for the mass-produced ones.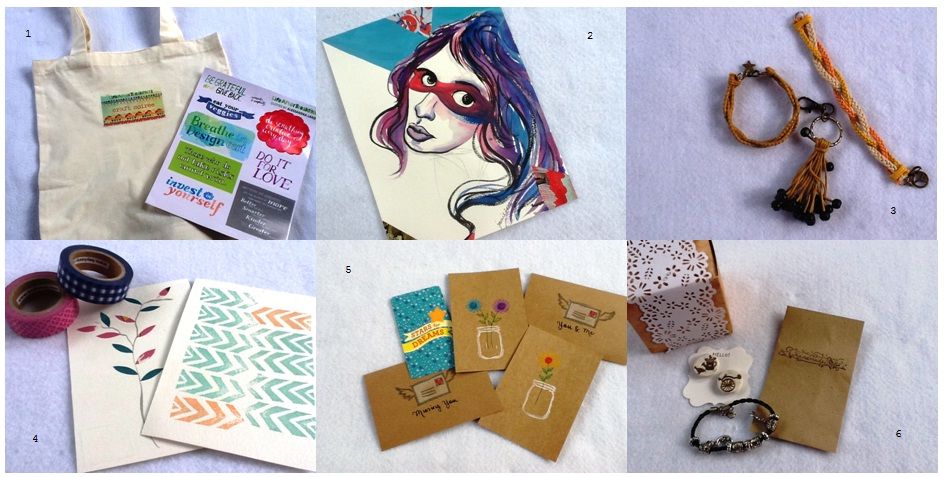 My sister and I tried our best to remember all our groupmates.
If we forgot some of you, please feel free to comment below so I can include you here. :)
For the detailed list of the other crafters who were not in our group, Lorra of Star for Dreams gave a review of their crafts too.
It was nice meeting everyone.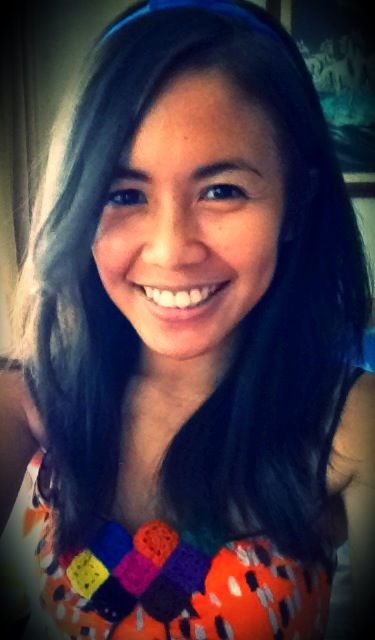 sporting my now favorite handmade headband and necklace from the soiree!
Pick up those pliers now,
Pin It Now!