Meeting Cat Limson of Bedazzle Accessories was a humbling experience.
I always whine inside about why things have to be so darn difficult.
I mean, I try my best to be a good person and a good daughter...always.
That's why sometimes, I can't help but complain in my head about why I should be treated as if I'm such a big disappointment.
But when I learned Cat's story...
I felt as if I had no right to complain.
She had moments that I'm sure I could not have handled if I was in her shoes.
So, for getting me off my high horse, Cat...
Let's all welcome Cat in our world, shall we?
HUGS AND KISSES CAAAAAT! :)
KNOW-IT-ALL
Cat described herself as a know-it-all. Whenever a friend inquires about something, Cat who was a pre-school teacher before just seemed to have all the answers.
Ask Cat and you'll get an answer.
That's how Cat started making jewelries. A friend once asked her if she knew someone who makes wedding giveaways and she said her mom makes accessories. Cat helped her mom out and the giveways of the mother and daughter tandem became an instant hit. Her colleagues in school started asking her if they could resell her products and Cat was more than happy to accomodate their requests.
After seeing the potential of the business, Bedazzle by Cat was born.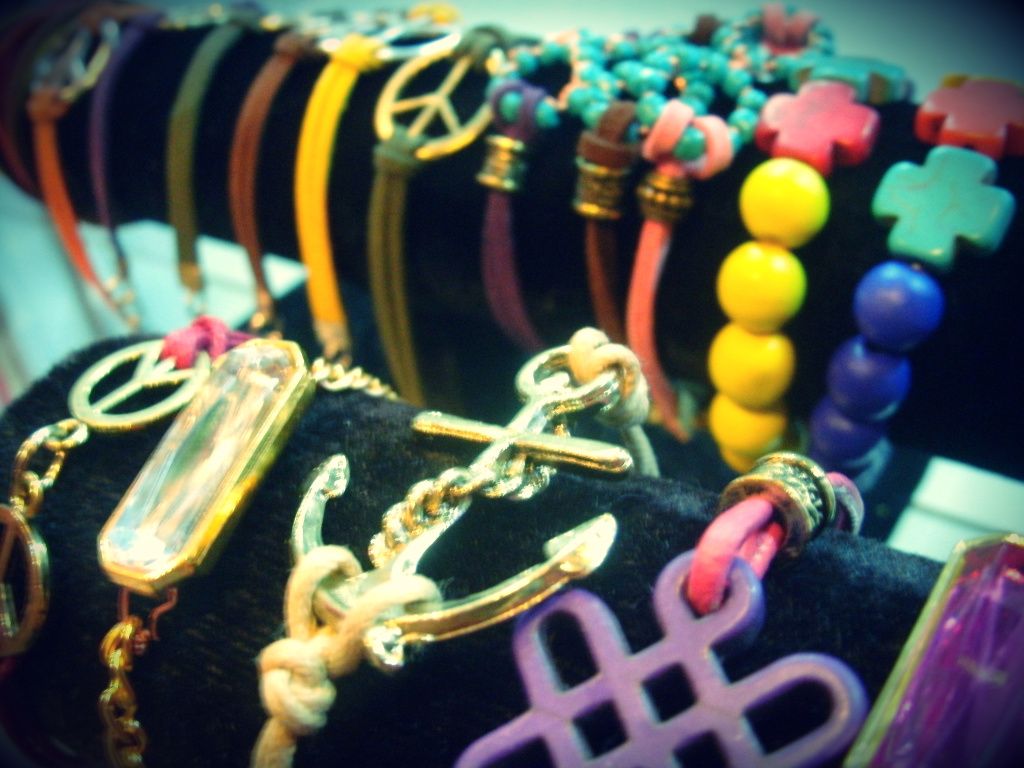 NOT A WALK IN THE PARK
Bedazzle, Cat said, was a great business on the side. One time, she got a huge order from a client. A few months after, her cousin from the States asked her if she was the one who made the charms being given away by a Gap store in the US. She immediately checked and discovered that indeed, they were her items. Cat couldn't be happier!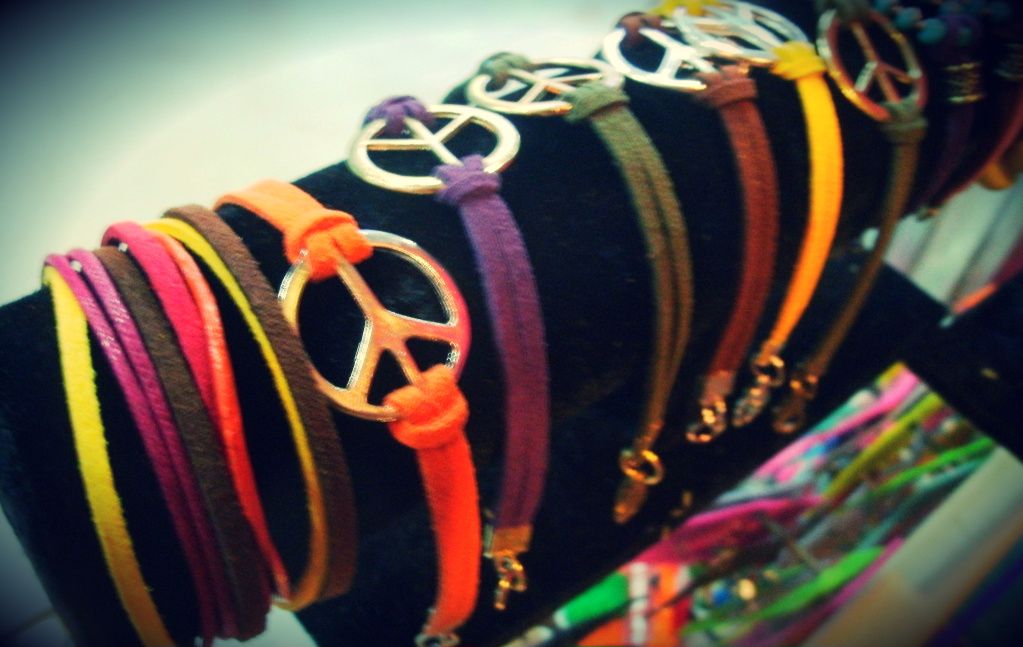 Behind all these positive developments though, Cat said her life as a preschool teacher-jewelry designer was not a walk in the clouds.
She came from a broken family and grew up not knowing her father.
Like me and my sister, Cat was a breadwinner. Unlike us though, she literally has to pay for everything including the schooling of her two siblings.
One time, she told me, it came to a point that her boyfriend had to send her to school because they have no money.
Even after she landed a job as a preschool teacher, Cat needed to take on another sideline like tutoring just so she could make ends meet. She'd wake up at 7 in the morning to go to work then after office, she'd tutor 'til 10 in the evening. When she got orders, she'd make accessories on the bus on her way to school.
A DARK PERIOD
Just when Cat thought life couldn't get any harder, her mom got sick. At that time, her mom also had other financial obligations so on top of the hospital bills, Cat had to pay for lawyers as well to thresh out her mom's problems. At that time, Cat's sister was also pregnant.
Aware of her daughter's burdens, the mom asked not to be revived when she flatlines. She wanted the money for her medical expenses to be spent on Cat's sister instead who, at that time, will be having a baby in a month.
Afraid not to heed a dying woman's wish, Cat agreed with the heaviest of heart.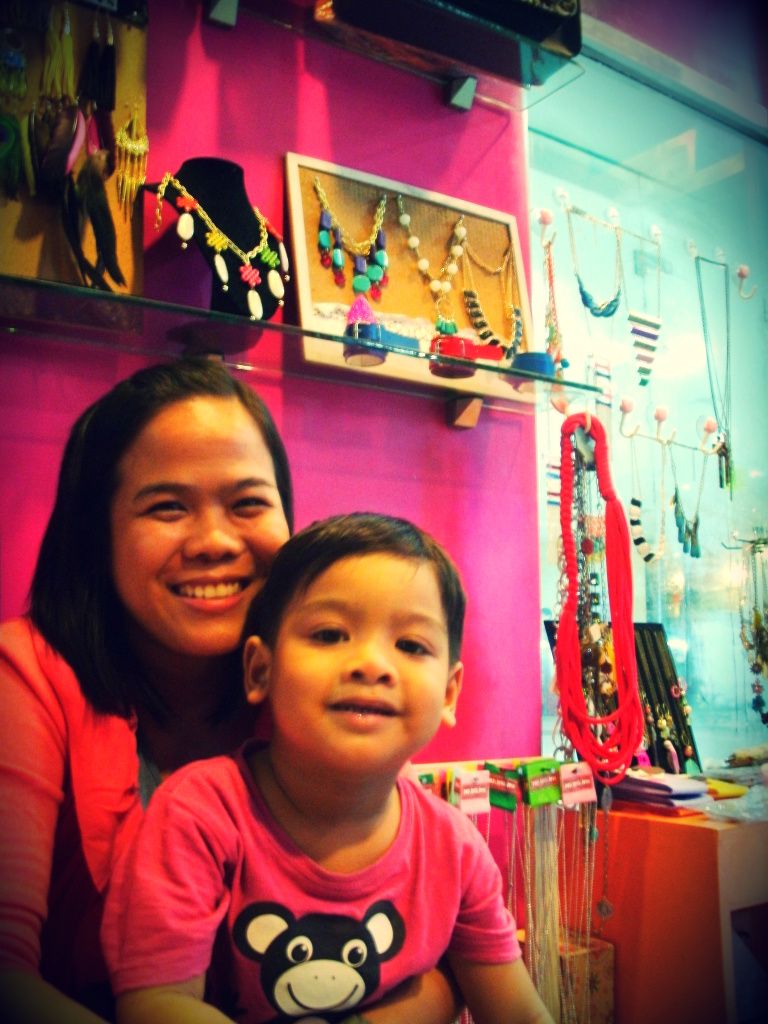 Cat with her nephew
CROSSROAD
Help poured for Cat who was officially broke at the time of her mom's funeral. She recalled how she had to hide in a room, counting donations to see if she can already pay for the funeral home for the night.
More than the monetary concerns though, Cat had a bigger, more serious problem -- continuing Bedazzle.
"How can you push through with a business that would remind you everyday of the loved one you just lost?"
Cat admitted at that time, jewelry making wasn't that appealing anymore.
With still no game plan in mind, Cat already told her office of her plans to resign. She'd either go abroad or start a business but with no capital on hand, she knew that going abroad was the more feasible option...
...Then two calls that changed her mind...and her life.
SIGNS
Cat was contacted by her teacher in her jewelry making class for a TV feature about her self-made students.
The word just had a nice ring to it according to Cat.
The more shocking call came from an uncle from her father's side. Apparently, her father had been looking for them for years. Cat said, "I think the spirit of my mom led them to me."
BEDAZZLE ACCESSORIES AT THE UNIVERSITY MALL,TAFT
With the help of her long lost father, Cat was able to put up a store at the University Mall in Taft. The store is already in its second year, proof that handmade items have a place in this mass-produced-dominated world of ours.
Cat has ventured into shoes and bags as well but her bread and butter are really her handmade accessories.
"Everyone should be able to afford fashion," Cat said, which explains why her accessories like these are only 150 pesos!!!! Crazy!!! I know!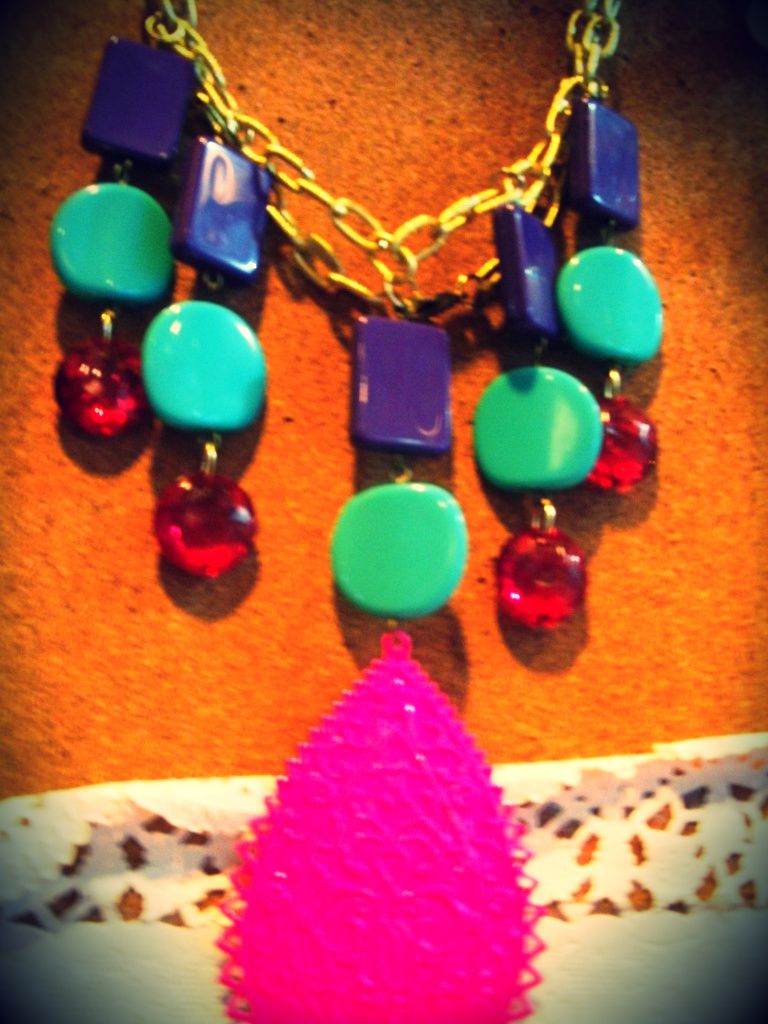 It's my favorite necklace, I swear.
I've worn it for 4 days straight now.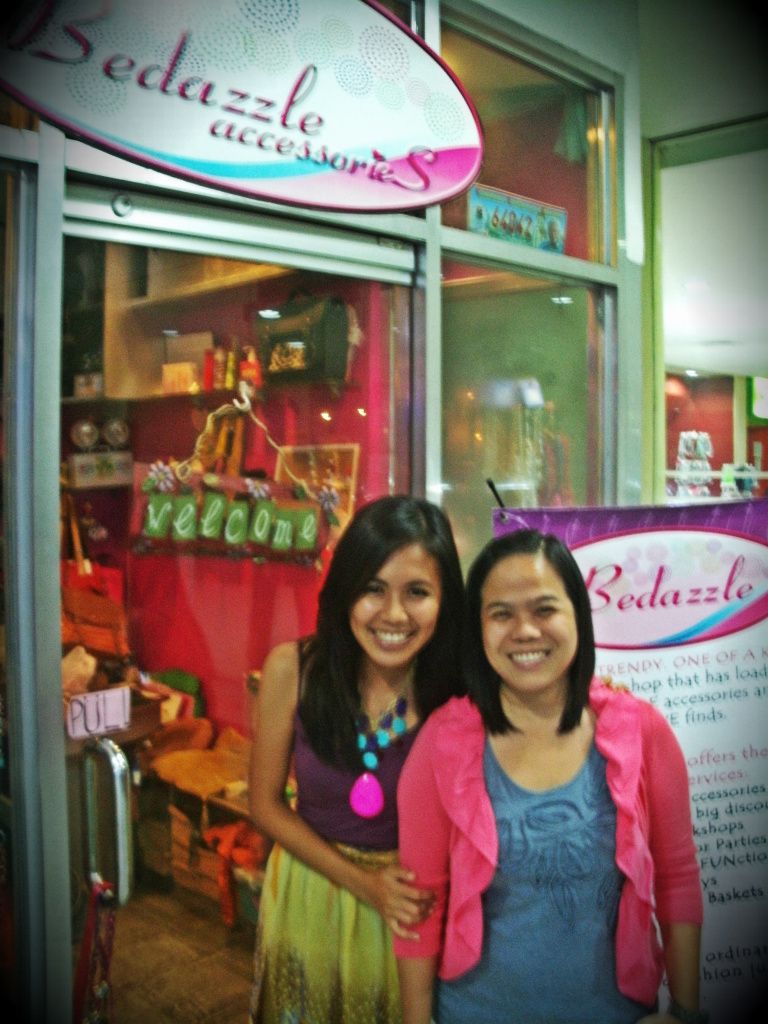 KEY TO SUCCESS
"Passion," Cat said without a moment of hesitation.
"So long as you do what you love with all your heart, without stepping on anyone...success is inevitable."
Bedazzle Accessories is at the 3rd Floor of the University Mall near the LRT Station.
Like them on facebook to see some of Cat's handmade creations.
And oh, Bedazzle is now carrying some Popjunklove items as well...YEY! :)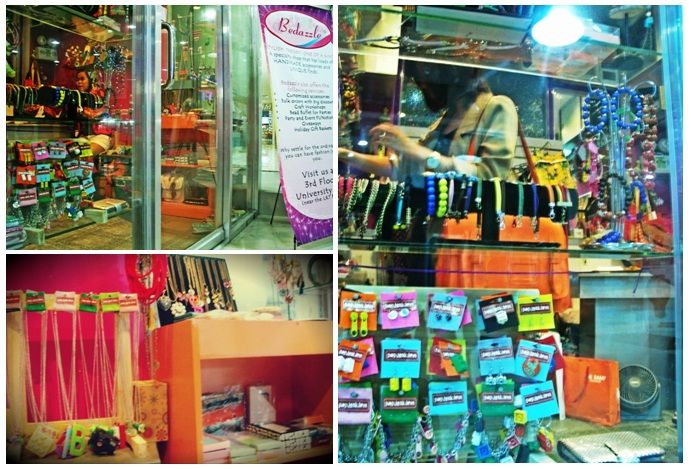 Pin It Now!