ROMA CUP 2012 is officially over.
It's a mini-basketball tournament that I organize for my birthday every year.
This year is extra special for several reasons.
First, it marks the first year of my career shift from reporter to
full-time crafter-entrepreneur
.
Second, it proves that my craft is able to provide enough to keep my birthday tradition alive.
And third, I have more time on my hands to decorate.
Yey!
My sister and I were actually going for an Olympic-inspired look for the event.
This was the best we could do using some of our unloved materials at home.
It was a gloomy, rainy Saturday.
Good thing I don't have fair-weather friends! :)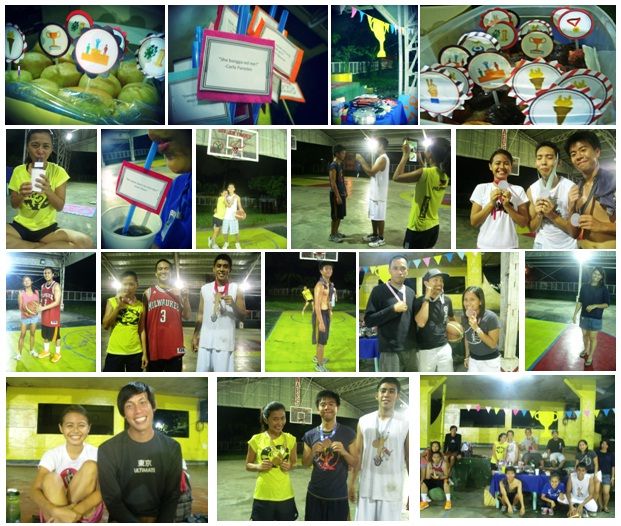 'til next year's Roma Cup! :)
Hope you learned something,
Pin It Now!