One of our Dad's frustrations is seeing my sister and I carrying heavy racks every time we join bazaars.
Since my sister and I are trying to cut costs, we often assemble our display racks on our own.
Seeing us doing manual labor reminds my Dad of the reasons why he doesn't want us to do business.
He sent us to the best schools after all...why should we end up carrying racks, right?
Instead of remind him though that he was the one who bought us those heavy racks in the first place...
My sister and I just decided to do away with them and build an entirely new display stand for ETC's Fashion Flea Market.
The event is a bazaar-benefit for the
Cancer Warriors Foundation
.
The organizers reported yesterday that the event was able to raise more than P30k for cancer victims.
Yey! :)
To participate, my sister and I needed 300 likes for this photo!
We got 400! Thank you to everyone who helped us!
We were supposed to donate these plushies to the auction.
The organizers, though, said that it'll be better if they just give our dolls directly to the cancer victims.
Another yey! :)
My sister with the plushies tasked
to make cancer patients happy!
Go plushies!
The event was held on the 3rd Floor of the
Ronac Art Center
in North Greenhills.
Good thing we already had handy racks!
A FEW TIPS FOR NEW BAZAARISTAS --
Your display racks should be light. Take into consideration also the size of your vehicle. This way, if you can't pay extra for trucking, your stands will fit right in your car.
Your racks need not be expensive also.
For instance, my sister and I just purchased old fruit crates for only P10 each.
With just a touch of imagination, the fruit racks transformed into handy display stands that even a lady in sky high stilettos can carry.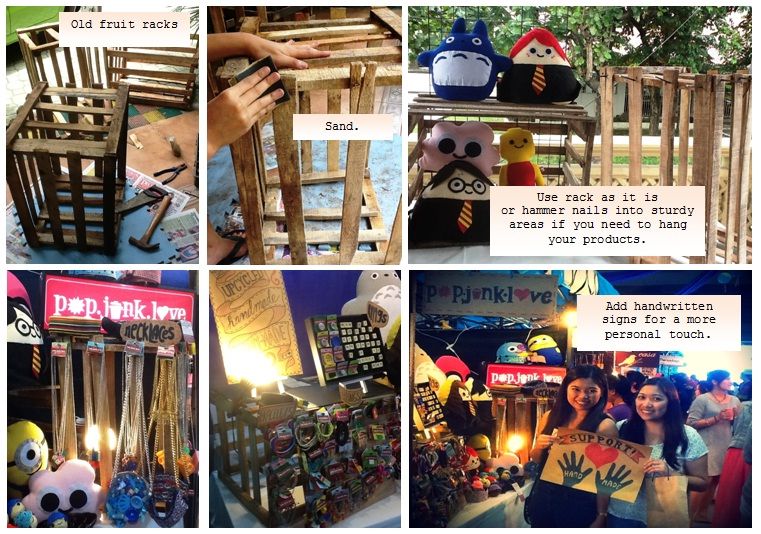 I promised my sister to post her hand lettering adventure so here it is...

Our customers seemed to love them so good job, sister! :)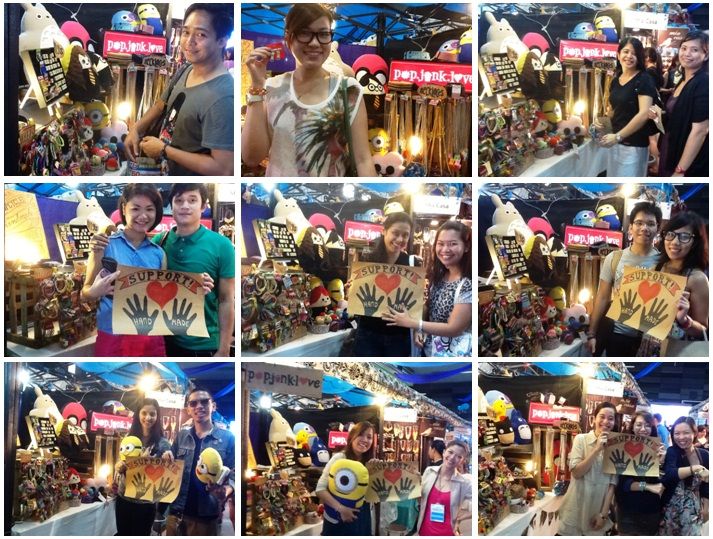 Even before
Popjunklove
made it to the 1500-likes-mark on facebook, Lorna was already our loyal supporter.
It was nice meeting you, Lorna!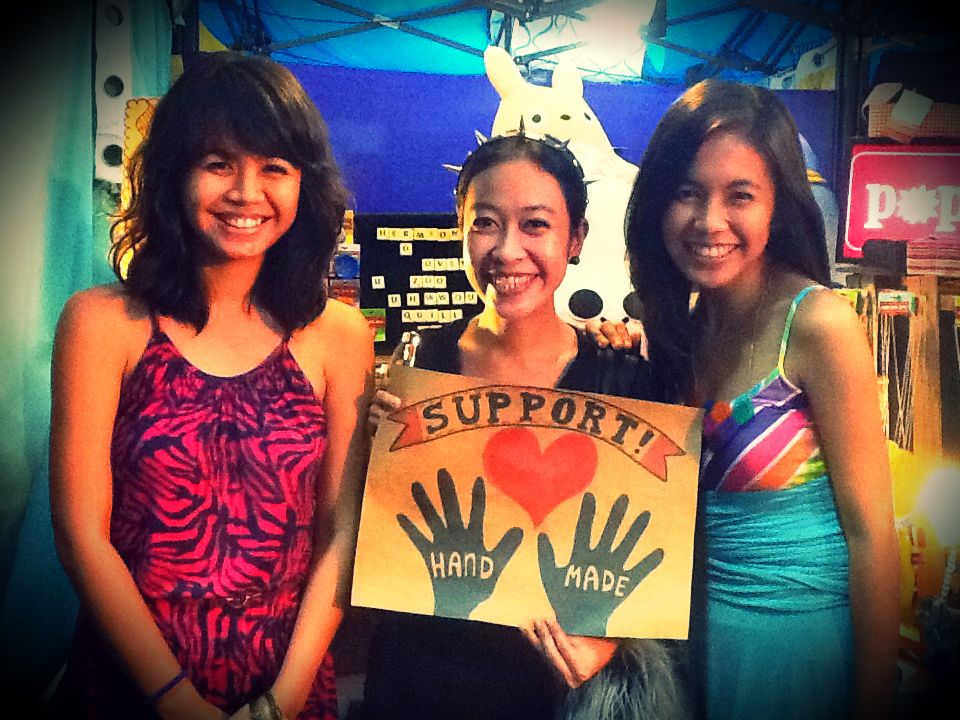 'til the next bazaar,
Pin It Now!