Being our family's breadwinners, my sister and I don't usually go on trips some may describe as mere luxuries.
This year though, my friend Jacq's statement just hit home --
"What's money?
You can't bring it to your grave."
Here's my report on Boracay's tourism arrivals.
Known as the country's top tourist destination, the island boasts of fine white sand and clear waters.
Boracay was voted in 1990 as one of the best beaches in the world by BMW Tropical Beach Handbook.
Nine years after, it received the same recognition...this time from the British publication TV Quick.
In 2007, it topped Yahoo Travels' list of most popular beaches in the world.
Our two day visit in this paradise really was worth all the penny.
NO REGRETS! :)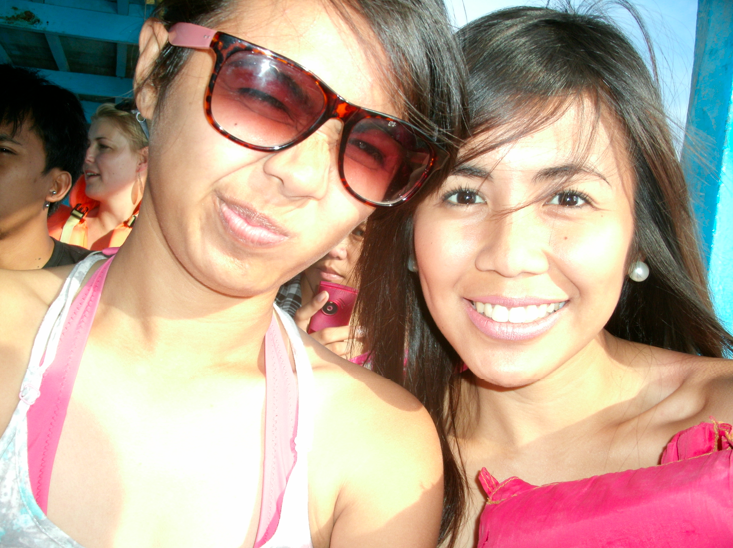 Off to paradise!
Special thanks to Fel for being the best bad influence ever...
...to James for making the trip possible and accompanying me to the internet shop so I could submit my story in time for yesterday's news...
...to Nino, Scotty for fixing my Mac's Garage Band...
...and to Blue who let me borrow his jersey so I'd look decent during my interview with the Mayor.
To all Circus freaks and frisbee friends who again made another one of our rare trips one adventure to remember, 'til our next escapade!
Bestest guy in the world, James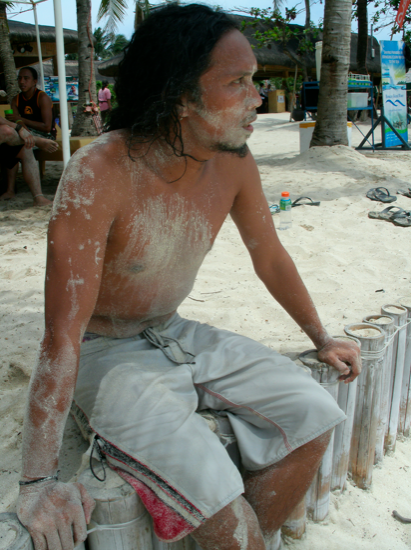 My walking forever buddy, Nino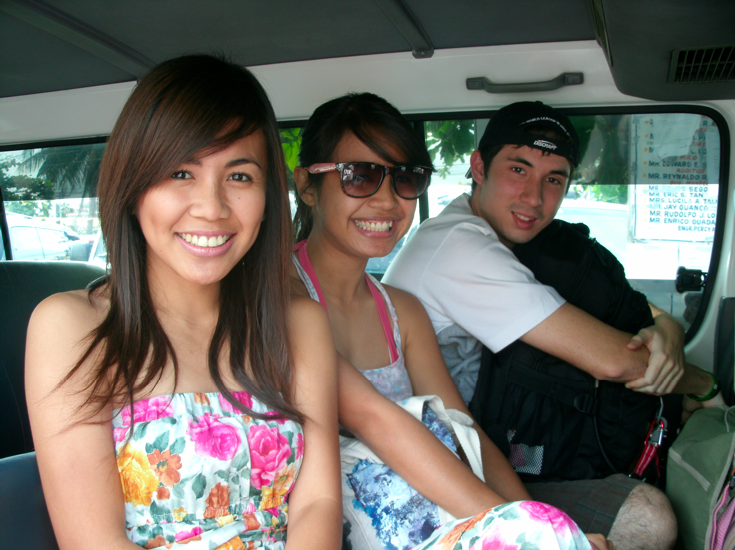 Our madiskarte-sa-airport-guy, Scotty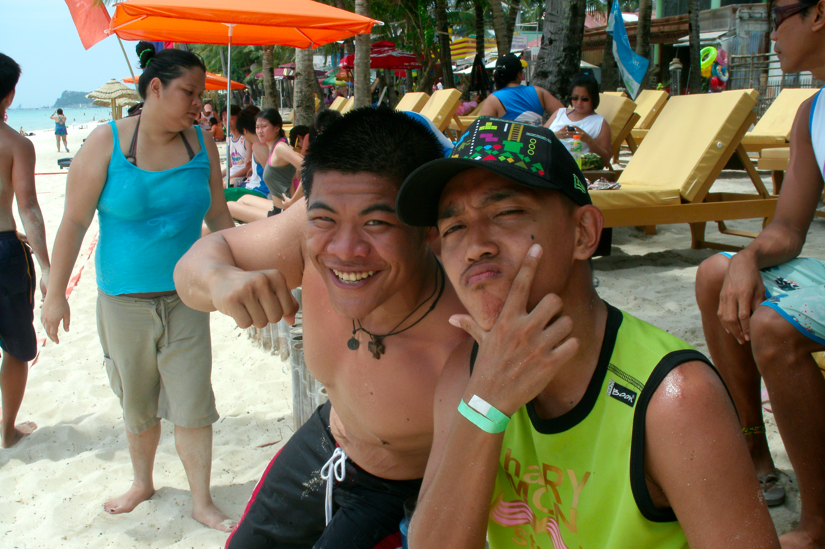 The guy who went topless for me, Blue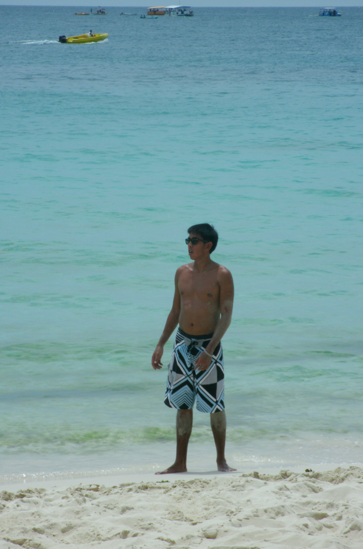 The guy who endured my guess-what nonsense, Jones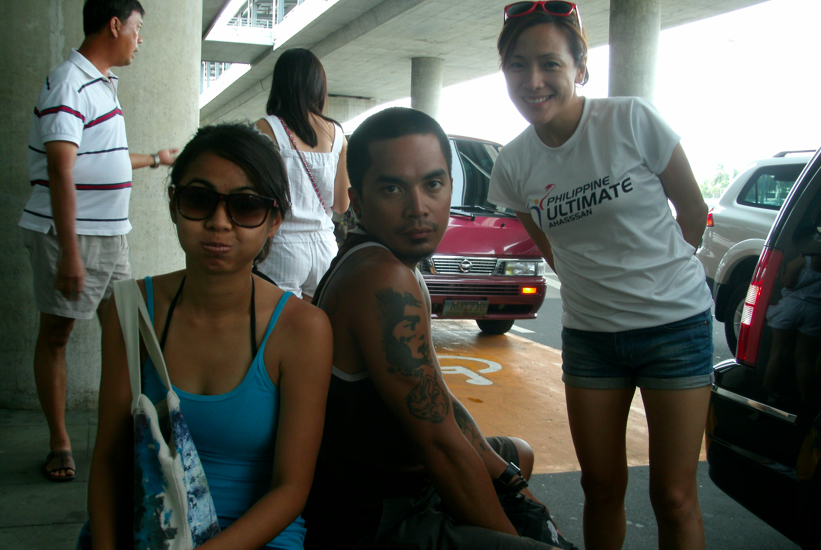 Friends who made our trip home more bearable, Ogee & Jacq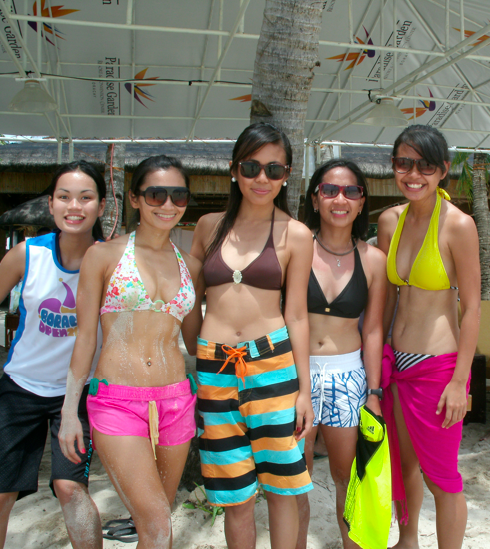 My girls...Frankie, Carla, Map and Maan
Pin It Now!