As we grow old, some of us become cynics of "happy endings"...
Well, I'm sure they have their reasons and I'm not here to judge.
Just wanted to share that I AM A BELIEVER :)
OUR GOD IS A GOD OF HAPPY ENDINGS.
THEN IT IS NOT YET THE END.
A wonderful quote in time for
Holy Week
, don't you think? :)
Another reason why I believe...
HAPPINESS IS A CONSEQUENCE OF PERSONAL EFFORT.
-Elizabeth Gilbert, EAT PRAY LOVE
...which means even if we haven't reached our happy endings yet...
We could still make an effort to be happy NOW.
Despite the hardships, we could still be a
RAY OF SUNSHINE
for everyone around us like the colleague of my good friend,
Lei
.
Yes, it may seem like a daunting task especially during trying times...
But we could 'be happy' easier by surrounding ourselves with things we love the most! :)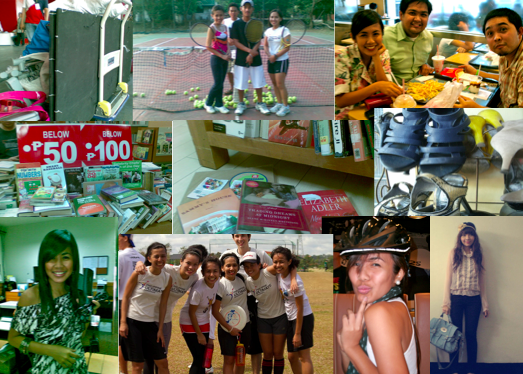 trollies, tennis, eating out with friends, book sales, books,
sky high heels, iron, frisbee, pouts, fashion blogs :)


What are the top 10 things you love the most?
Pin It Now!