As I was feeling the normal jitters that come a few seconds before I go on air...
I looked at the teleprompter and thought of the Lord.
My normal routine is to re-read the script on the prompter but for some unknown reason, my thoughts just veered towards Him.
Instantly, I felt relaxed and knew that everything's going to be alright.
At that exact moment, I said to myself...
I want a sincere relationship with the Lord.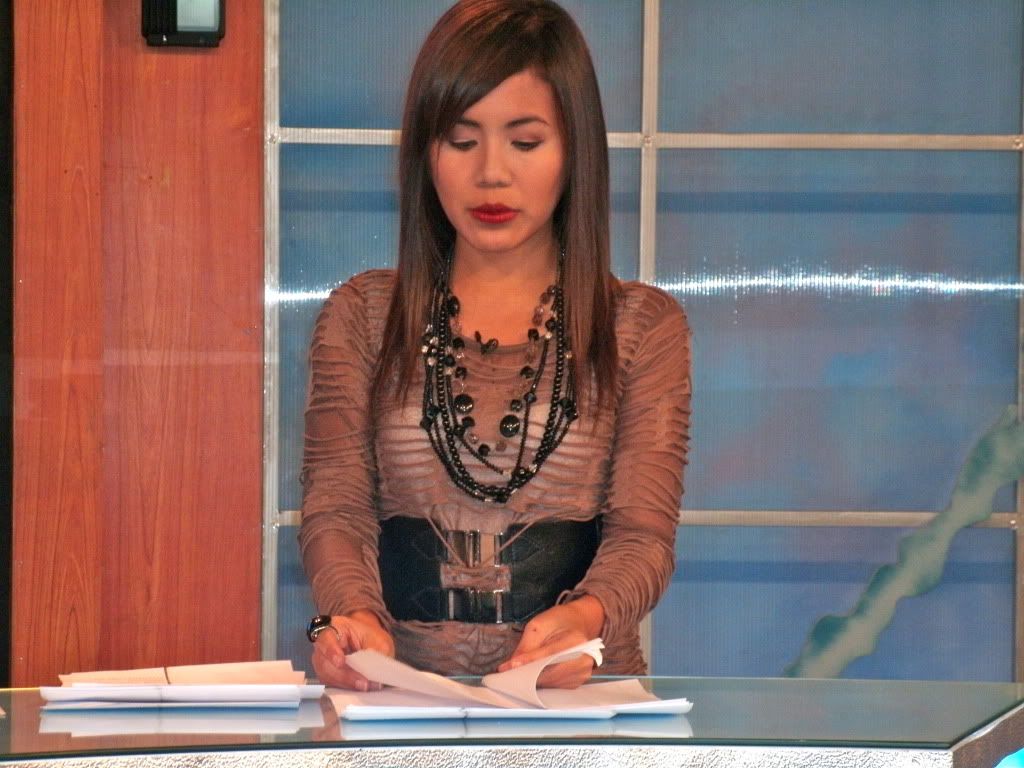 I've had my share of what seemed to be unanswered prayers....
but even then, I never once questioned His existence.
I truly believe I've personally encountered Him in my life.
Once during a devastating break up...
Back then, I drowned myself in the company of friends...so afraid to be alone.
Unfortunately, even if I went home in the wee hours of the morning...I still slept alone...alone in my bed...alone in my thoughts.
One night, I felt so depressed I just cried out, "Lord, help me."
I opened the Bible and my eyes immediately landed on the perfect verses.
The verses talked about someone telling another to just cry her heart out...
...to weep 'til all the pain goes away...
...to BELIEVE that IT WILL ALL GO AWAY...
For me, it was God's way of reaching out to me.
My support system :)
I still don't know what prompted this sudden longing for the Lord.
...maybe it has something to do with
Eat Pray Love
which I started reading again over the weekend.
Whatever the reason though...I'm glad I got to reflect on my relationship with God.
For now, I'll just think of it as another milestone in my quest to be a better person.
Just to end this entry...I'd like to share a quote I chanced upon
Wenny Yap's
wonderful blog,
Inside My Bubble Today...
I think of this quote every time I interact with friends and strangers alike.
I may not be the Lord's perfect disciple yet but at least I'm making an effort. :D

Pin It Now!